As cannabis becomes legal across the United States, it's opening up careers that can have a significant impact on the economy. According to Glassdoor, just over 1,500 new jobs opened up in the industry in December 2018. That's a drastic increase from the same timeframe the year before. Not only can the industry create more jobs for people, but it can also help to bring more money into the economy, having a substantial impact. If you're interested in jumping into the industry, here are some of the best cannabis careers to consider.
Budtender
Budtender is one of the most sought-after positions in the industry. Top-notch interpersonal and customer service skills are a must to succeed. You also need to be knowledgeable about the products you sell, and about the state regulations regarding cannabis. While it's an entry-level position, excellent budtenders can receive promotions, such as dispensary manager.
Cultivation Site Worker
Another entry-level position that can help you get your feet wet in the cannabis industry is that of a cultivation site worker. It's also another position that has a lot of upward mobility. You may start out trimming leaves and removing buds from their stems, but you can work your way up to becoming a master grower.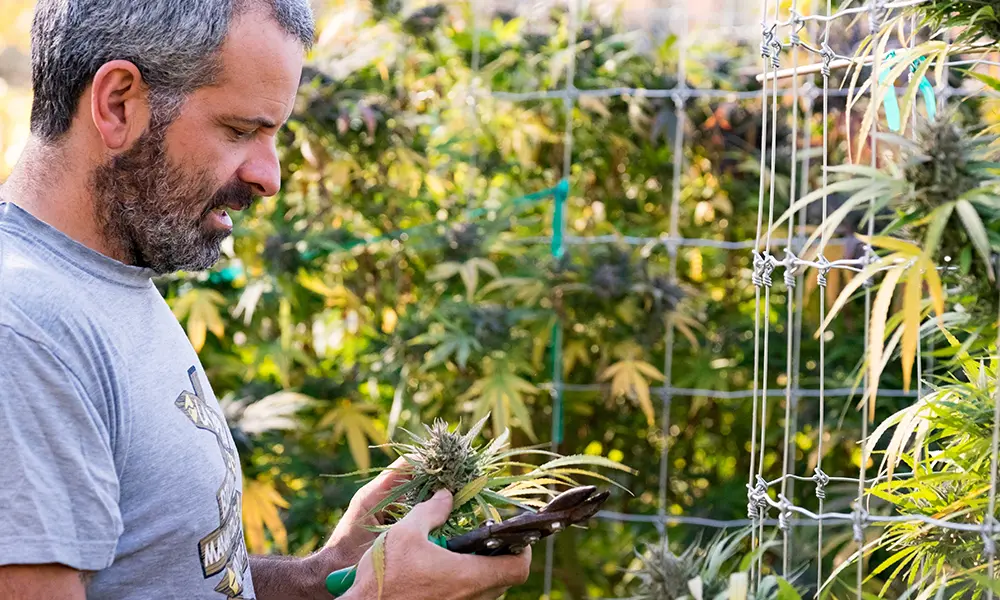 Dispensary CFO/COO
As a chief financial officer (CFO) or chief operating officer (COO), you have a substantial amount of responsibilities.  These include managing cultivation site operations, keeping up with accounting, managing budgets, and analyzing processes to improve efficiency. Even if you don't have much experience with cannabis, you may still be a good fit for such an important role if you've worked in a similar position in another industry.
Delivery Driver
There are a couple of options for those interested in becoming delivery drivers. You can transport medical cannabis to patients who can't leave their homes to pick up what they need themselves. All you really need for this job is a clean driving record, patience, and good interpersonal skills.
Another option is to transport cannabis from the cultivation site to labs or dispensaries. With this position, you typically need experience driving armored trucks. Some companies look for police or military experience.
Lab Technician
All cannabis products must be laboratory tested prior to making it to dispensary shelves. Testing ensures that all products are safe for medical and recreational consumers. Lab technicians are the people making sure that products meet state requirements. Most labs require a degree in science, chemistry, in particular. You'll likely also need to meet certain experience requirements and get the necessary certifications.
Accounting
Cannabis accountants aren't that much different than accountants in other industries. You're responsible for keeping track of financial information, budgets, tax information, payroll, and more. As cannabis is viewed differently by the IRS, however, you'll need to become well-versed on the rules and regulations to ensure that your clients stay compliant. If you'd prefer not to be hands-on with cannabis products and you have experience as an accountant, this could be the ideal role for you.
Cannabis Careers Are Plentiful
With so many jobs opening up, and so much untapped potential, the cannabis industry can be a gamechanger for the economy. If you're interested in getting into one of the fastest-growing industries in the country, there's no better time than now to start looking for a position.